Yamaha XSR700 D.I.D Gold X-Ring Chain and JT Quiet Sprocket Kit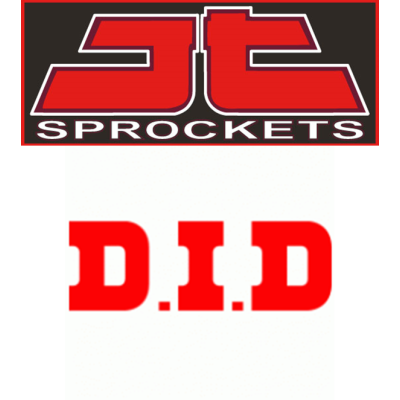 Yamaha XSR700 D.I.D Gold X-Ring Chain and JT Quiet Sprocket Kit
FREE UK SHIPPING

Yamaha XSR700

Covers 2016 to 2020 Models

Genuine DID Gold X-Ring Chain & JT Sprockets Kit

Front Silent Running with a Rear Top Quality JT Carbon Steel Sprockets

(16 Tooth Rubber Cushioned Front 43 Tooth Rear)

1 x DID Japanese Professional Gold X-Ring VX3 GB 525 x 108 Link OE Chain

(Supplied with a rivet type connecting link)

DID is a Japanese original equipment chain

In developing the Pro-Street VX Series, D.I.D focused on improving chain "Rigidity". Traditionally, "Tensile Strength" has been used to measure the strength of a chain. But Tensile Strength is only a laboratory measurement of a chain's "breaking point". Rigidity increases a chain's ability to withstand forces that occur in a rider's real world experience. Rigidity increases power transfer from the engine to the ground and greater resistance to stretching under load. This translates into smooth handling and quicker response time.

JT Sprockets

Rubber cushioned sprockets have been widely used by the major Japanese motorcycle manufacturers since early the 1990s to dampen the chain impact on the teeth of the front sprocket. JT Sprockets has now released these same sprockets to the after market. Quality, design and OEM proven technology are the same as used for what is supplied to the motorcycle manufacturers and genuine replacement parts

JT sprockets are made using only the best available materials.SCM415 chromoly steel alloy for front sprockets, and we are the only sprocket manufacturer using the ultra-durable high carbon C49 steel for rear sprockets.

Heat treated and hand finished to perfection, all JT sprockets meet or exceed the highest possible quality standards set for the motorcycle industry.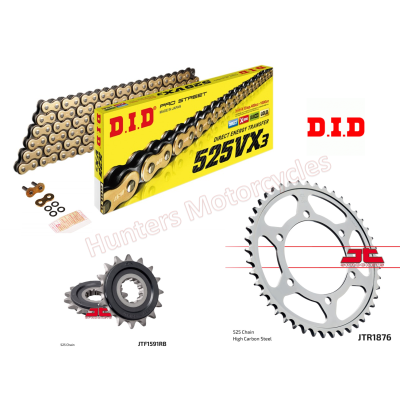 Yamaha XSR700 D.I.D Gold X-Ring Chain and JT Quiet Sprocket Kit
£94.95 - Free UK Delivery
Additional Photos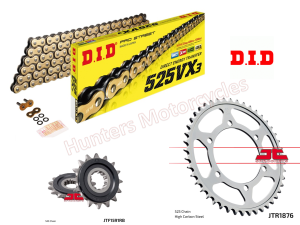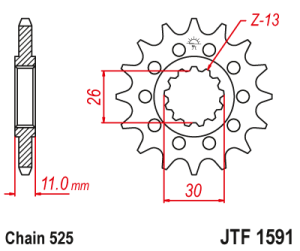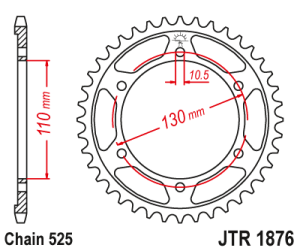 For the following Bikes:
Yamaha XSR700 2016
Yamaha XSR700 2019
Yamaha XSR700 2017
Yamaha XSR700 2018
Yamaha XSR700 2020
---
You may also be interested in: