Yamaha FZR600 EK Japanese X-Ring Chain and JT Quiet Sprocket Kit (1994 & 1995)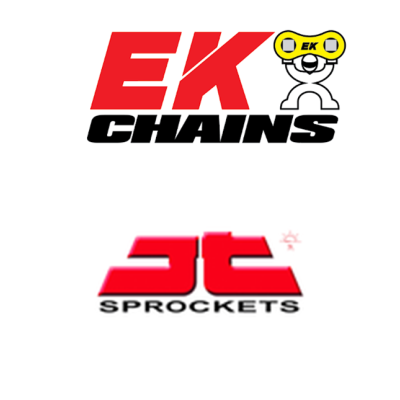 Yamaha FZR600 EK Japanese X-Ring Chain and JT Quiet Sprocket Kit (1994 & 1995)
Free UK Delivery

Yamaha FZR600 R (4JH)

Covers 1994 & 1995 Models

Authentic Japanese EK X-Ring Chain & JT Sprockets Kit

Front Silent Running with a Rear Top Quality JT Carbon Steel Sprocket

(15 Tooth Front 47 Tooth Rear 530 x 108 Link Chain)

1 x EK Japanese Professional X-Ring DEX Series Chain

(Supplied with a rivet type connecting link)

EK IS A JAPANESE ORIGINAL EQUIPMENT CHAIN

Durable & high-quality chains you can trust!

Quadra-X Ring design reduces friction by as much as 40% because of smaller contact area. The X-Ring's 4 point contact patch also offers better sealing than conventional O-rings. Lab tests show the Quadra-X ring chains last 50% longer than a standard O-ring chain!

The DEX Series chains are excellent quality for Road & Off Road road motorcycles. Manufactured in Japan, the Quadra X-ring design reduces weight and friction which increases chain life by 1.5 – 2x longer than a standard O-ring chain!

Anyone who's ever stepped on a Honda, Kawasaki, Yamaha or Suzuki knows that Japan takes motorcycles seriously. When you add an EK drive chain to your bike, you'll see how that commitment to excellence extends to aftermarket parts as well. Since their founding in 1941, EK Chain has practically been obsessed with quality and innovation. They created the first O-ring sealed chain in 1974, and their factories are ISO 9001 certified for the highest levels of precision and safety. If your ride of choice is a sport bike, metric cruiser or dirt bike, chances are an EK chain will be your drive chain of choice as well.

JT SPROCKETS

Rubber cushioned sprockets have been widely used by the major Japanese motorcycle manufacturers since early the 1990s to dampen the chain impact on the teeth of the front sprocket. JT Sprockets has now released these same sprockets to the after market. Quality, design and OEM proven technology are the same as used for what is supplied to the motorcycle manufacturers and genuine replacement parts

JT sprockets are made using only the best available materials.SCM415 chromoly steel alloy for front sprockets, and we are the only sprocket manufacturer using the ultra-durable high carbon C49 steel for rear sprockets. The JT Sprockets factory is the largest and most advanced in the world.

Heat treated and hand finished to perfection, all JT sprockets meet or exceed the highest possible quality standards set for the motorcycle industry.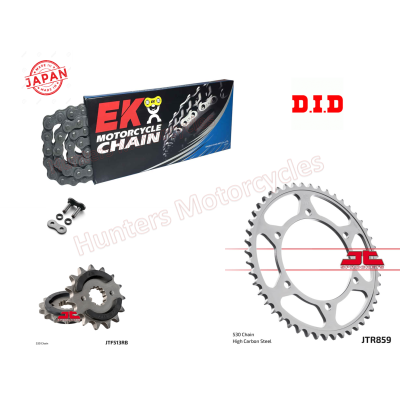 Yamaha FZR600 EK Japanese X-Ring Chain and JT Quiet Sprocket Kit (1994 & 1995)
£69.95 - Free UK Delivery
Additional Photos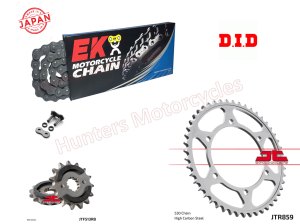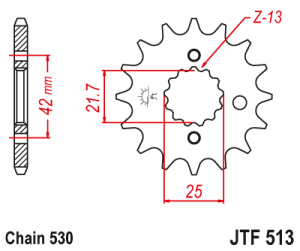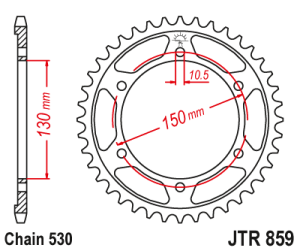 For the following Bikes:
Yamaha FZR600 R - 4JH 1994
Yamaha FZR600 R - 4JH 1995
---
You may also be interested in: