JT Rear Drive Sprocket (JTR251SC-48)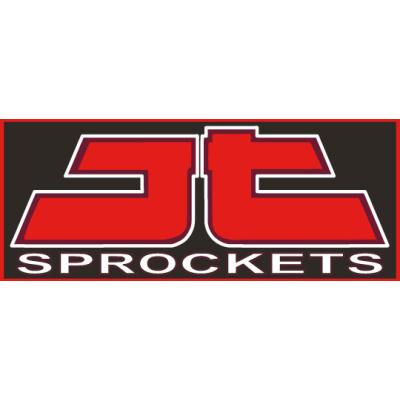 JT Rear Drive Sprocket (JTR251SC-48)
FREE UK SHIPPING

JT REAR DRIVE SPROCKET 48 TOOTH (520 Pitch)

Lightweight Self-Cleaning Rear Sprocket

SC Lightweight Steel Rear Sprockets
The new standard in steel rear motocross sprockets. A unique self-cleaning design keeps the contact area clean from dirt and mud while significantly reducing weight. Made from heat-induction hardened C45 steel which lasts up to six times longer than a 7075 aluminium sprocket and greatly extends chain life..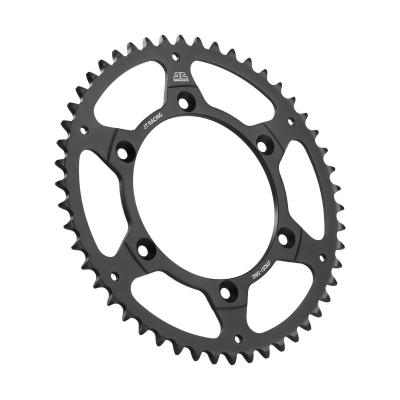 JT Rear Drive Sprocket (JTR251SC-48)
£19.95 - Free UK Delivery
Additional Photos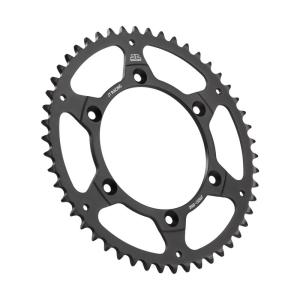 For the following Bikes:
Yamaha YZ125 P 2002
Yamaha YZ125 L 1999
Yamaha YZ125 M 2000
Yamaha YZ125 N 2001
Yamaha YZ125 R 2003
Yamaha YZ125 S 2004
Yamaha YZ125 T 2005
Yamaha YZ125 V 2006
Yamaha YZ125 W 2007
Yamaha YZ125 X 2008
Yamaha YZ125 Y 2009
Yamaha YZ125 Z 2010
Yamaha YZ125 A1 2011
Yamaha YZ125 B 2012
Yamaha YZ125 D 2013
Yamaha YZ125 E2 2014
Yamaha YZ125 F2 2015
Yamaha YZ250 L 1999
Yamaha YZ250 M 2000
Yamaha YZ250 N 2001
Yamaha YZ250 P 2002
Yamaha YZ250 R 2003
Yamaha YZ250 S 2004
Yamaha YZ250 T 2005
Yamaha YZ250 V 2006
Yamaha YZ250 W 2007
Yamaha YZ250 X 2008
Yamaha YZ250 Y 2009
Yamaha YZ250 Z 2010
Yamaha YZ250 A1 2011
Yamaha YZ250 B 2012
Yamaha YZ250 D 2013
Yamaha YZ250 E2 2014
Yamaha YZ250 2015
Yamaha YZ250 F - S 2004
Yamaha YZ250 F - T 2005
Yamaha YZ250 F - V 2006
Yamaha YZ250 F - W 2007
Yamaha YZ250 F - X 2008
Yamaha YZ250 F - Y 2009
Yamaha YZ250 F - Z 2010
Yamaha YZ250 F - A 2011
Yamaha YZ250 F - B 2012
Yamaha YZ450 F - S 2004
Yamaha YZ450 F - T 2005
Yamaha YZ450 F - V 2006
Yamaha YZ450 F - W 2007
Yamaha YZ450 F - X 2008
Yamaha YZ450 F - Y 2009
Yamaha YZ450 F - Z 2010
Yamaha YZ450 F - A 2011
Yamaha YZ450 F - B 2012
---
You may also be interested in: