Front Fork Bush Bushes and Fork Seals with Dust Seals (38-6125-56-129)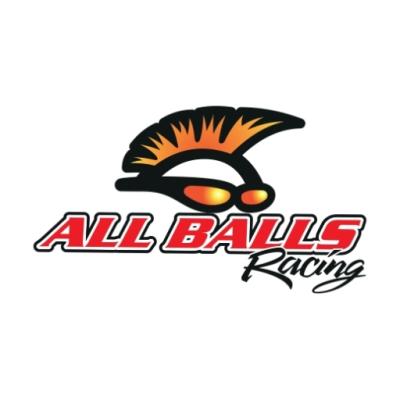 Front Fork Bush Bushes and Fork Seals with Dust Seals (38-6125-56-129)
FREE UK SHIPPING

Fork Bushing Kit

By All Balls Racing U.S.A

Bushing kits contain (2) slider bushings (2) leg bushings along with copper washers, O-rings and fork seal snap rings. Bushings have been Dyno tested to 500,000 strokes with less wear then OEM bushings.

Fork Oil Seals/ Dust Seals

Half the Friction & Up to 10 x the Life of OE Seals!

Patented fork seal features a balanced 3 lip design that evenly distributes the pressure reducing operating temperature, wear and friction. Custom Elastomer Fork Seals have been tested to outlast OEM fork seals. Extends typical seal life by 3 to 5 times over OEM seals. Stiction (friction) measures from 1/3 to ½ less than OEM seals for smoother fork action. Lower Stiction, Longer Life! It doesn't get any better than this!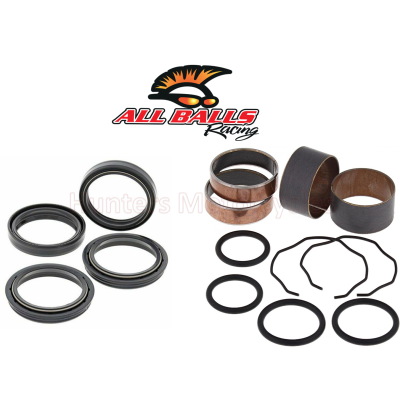 Front Fork Bush Bushes and Fork Seals with Dust Seals (38-6125-56-129)
£48.95 - Free UK Delivery
For the following Bikes:
Yamaha MT-09 2014
Yamaha MT-09 Tracer 2015
Yamaha MT-09 2015
Yamaha MT-09 2016
Yamaha MT-09 2017
Yamaha MT-09 2018
Yamaha MT-09 2019
Yamaha MT-09 Tracer 2016
Yamaha MT-09 Tracer 2017
Kawasaki Z800 2016
Yamaha XSR900 2016
Yamaha XSR900 2017
Yamaha XSR900 2018
Yamaha 900 Tracer 2018
Yamaha 900 Tracer 2019
Yamaha 900 Tracer GT 2019
Yamaha 900 Tracer GT 2018
---
You may also be interested in: